Anderson Contracting is your local Butler Builder®
Butler Steel Building Dealer.
Butler® buildings are the logical choice for a variety of commercial facilities. Whether you're looking for a simple building, a retrofit roof, or a multiple building complex. Butler® buildings offer a fast, affordable solution. They are architecturally appealing and environmentally friendly. Anderson Contracting is an approved Butler Builder® serving Saskatoon and area. We have the training and support provided by the Butler® network. We can complete a turnkey commercial construction project for you.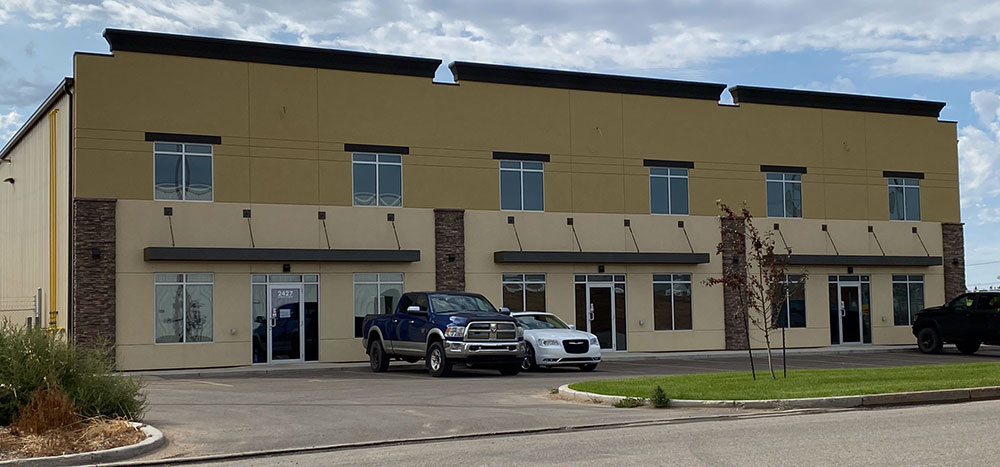 Anderson Contracting is your local Butler Builder®

At Anderson Contracting, we are proud to be your local Butler Builder® representing the world's leading producer of steel building systems. Anderson Contracting along with Butler® buildings brings together local construction knowledge with a world class building solutions company.
Being a Butler Dealer, we can offer our client the Butler Advantage:
a) Tier II Classic Building System – The Tier II Building is a metal building system that offers a competitive price with a short lead time and faster assembly. Design flexibility allows for a wide variety of slopes, widths and heights.
b) Butler Express Mezzanine System -system is easy; built in flexibility and free stand design.
c) Roof Systems – Butler roofing systems have set the industry standard when it comes to durability and efficiency. The roof systems offer unmatched flexibility and performance, versatile selection and long term sustainability.
d) Structural System – the Butler structural systems offers unlimited flexibility with the most efficient use of steel. With options ranging from vast clearspan buildings to multistory designs, Butler structural systems can accommodate a range of building widths, heights, roof slopes and exterior finish requirements.
e) Conventional Buildings – endless design possibilities.
f) Design Build Services – in design build we supply both project design and construction functions. With all functions under one roof we are accountable for all aspects of the job.
Consider teaming with Anderson Contracting and Butler Manufacturing™ building systems for your next project.
Let's discuss your project. Request a Consultation Today!